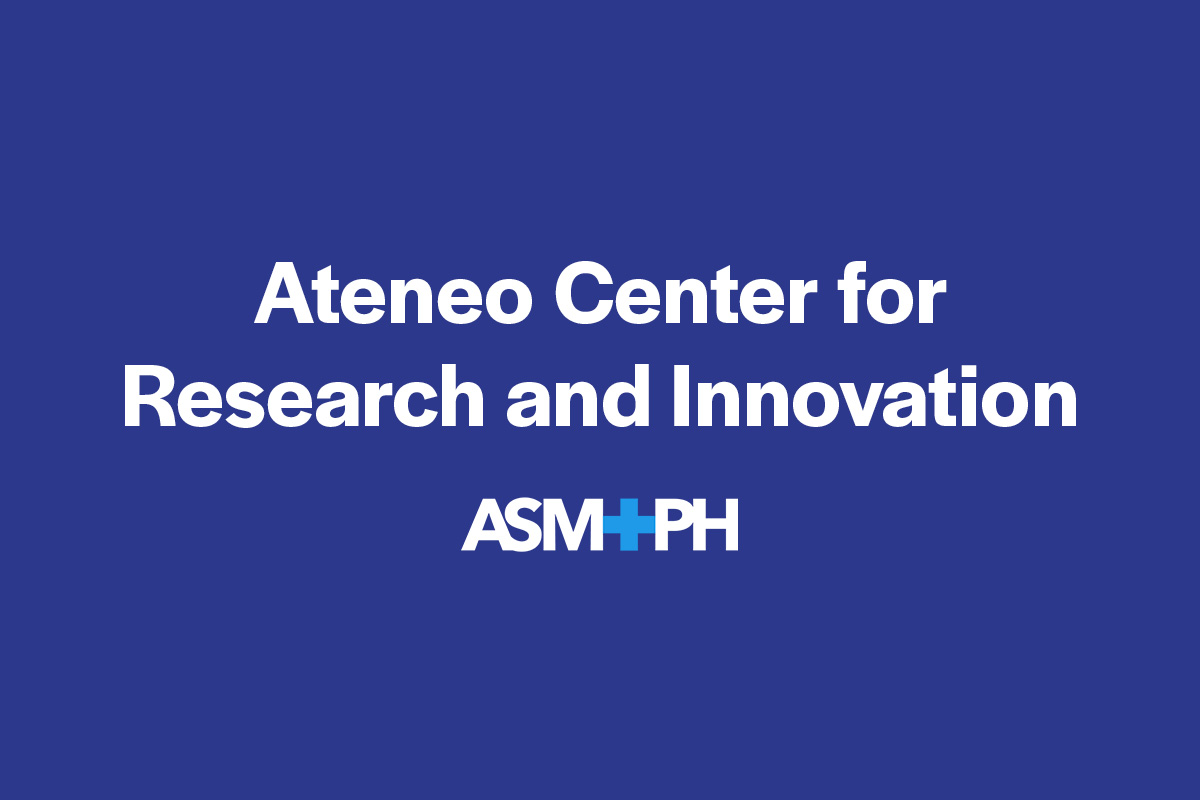 Policy Brief: Mental Health in Zamboanga del Norte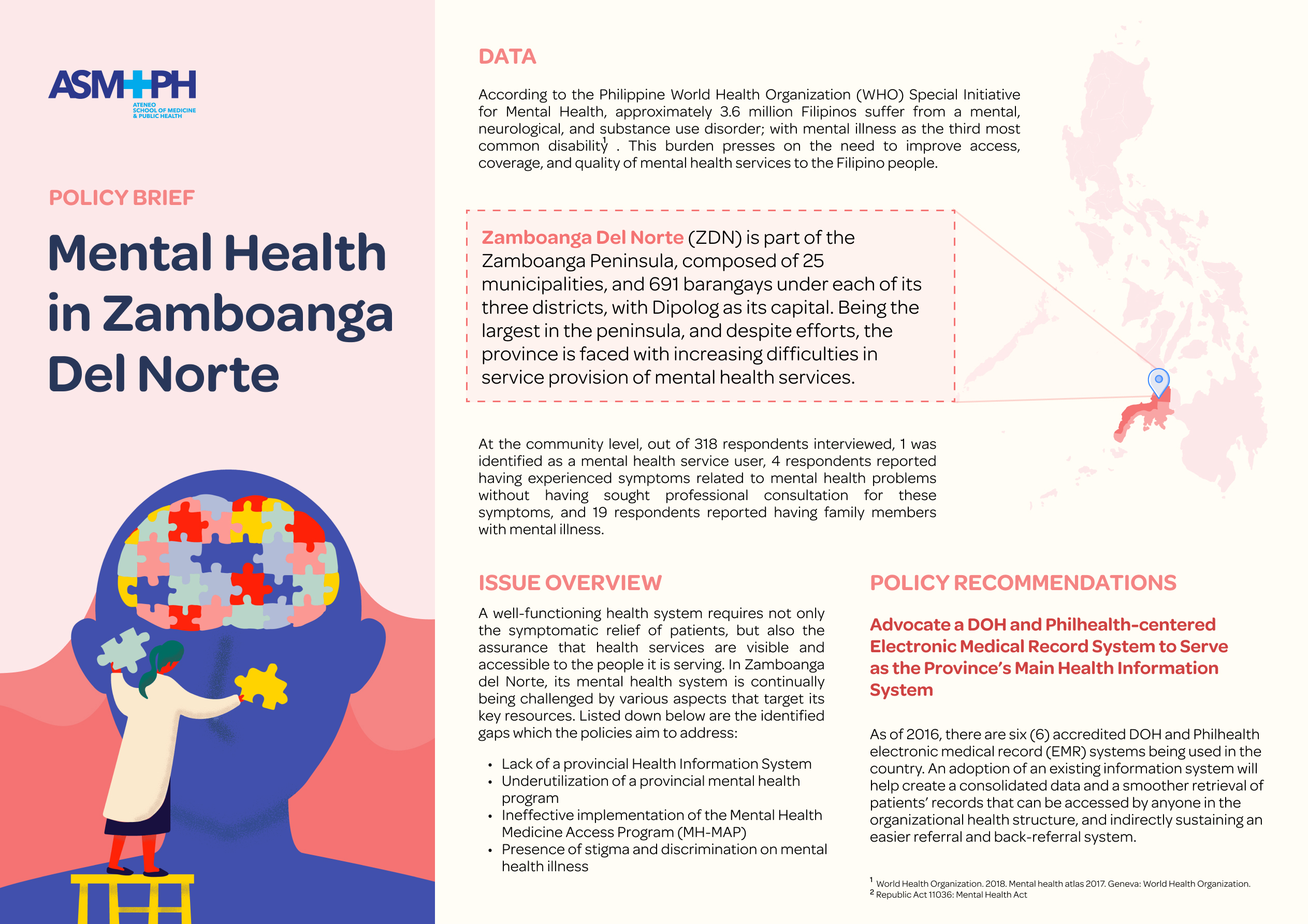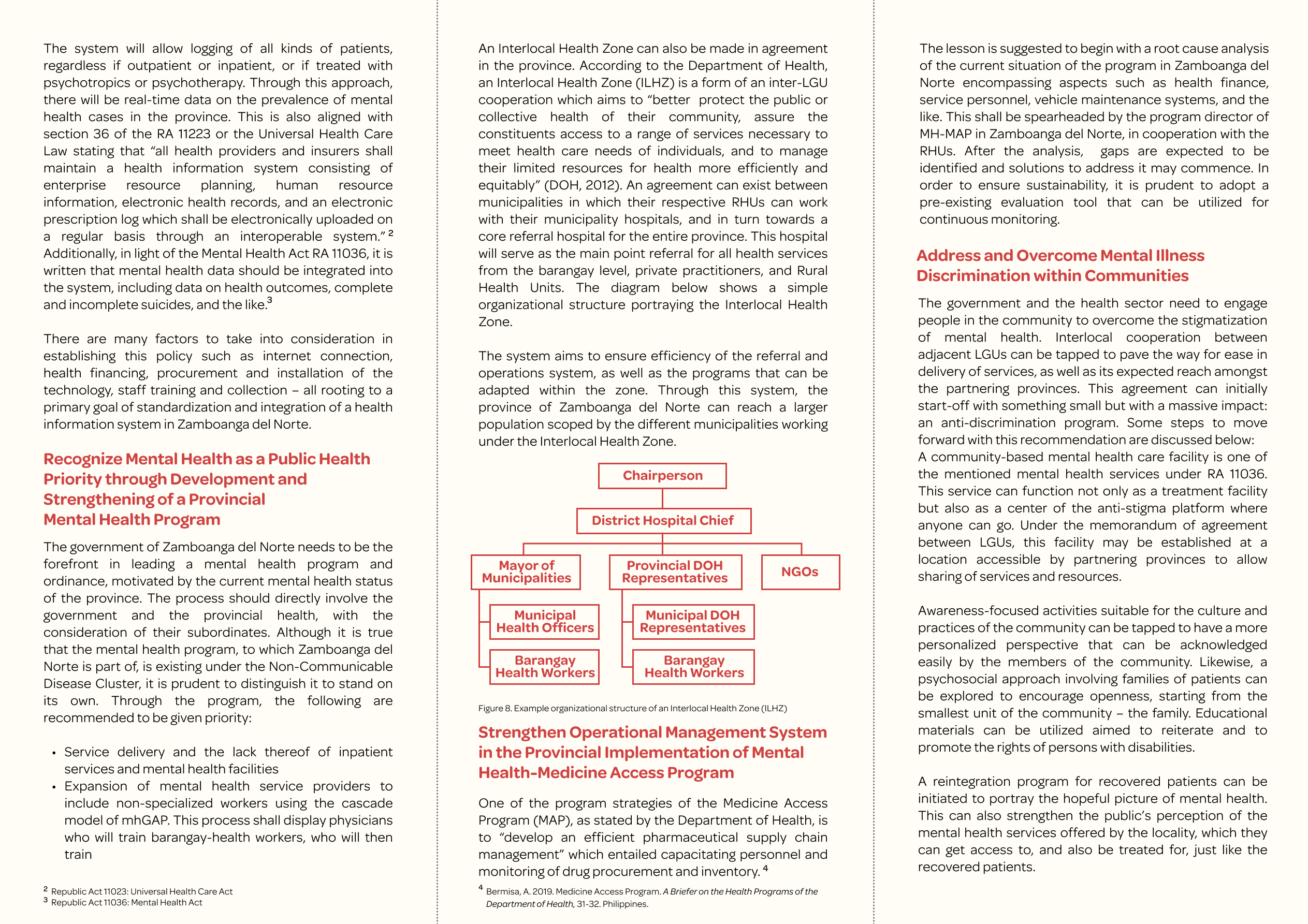 Infographic of a policy brief addressing mental health gaps in Zamboanga del Norte. A printable version of the material is also available here.
This infographic presents a summary of the propositions and recommendations of the Mental Health Science Academe and Research (MHSAR) Task Force to the Philippine Council for Mental Health (PCMH) in order to mainstream mental health in the educational system particularly higher educational institutions (HEIs).

Region IV-B is a region composed of islands. The municipality of Gasan in Marinduque was randomly selected as one of the research sites of the mhPAD study. From the data collected, together with consultations with the Regional Mental Health Coordinator, policy recommendations addressing gaps in the region's mental health system are given, including: improvement in the capacity of primary care workers to provide mental health services; building of access to telemedicine services; establishment of an acute psychiatric unit in the region; and increasing of mental health literacy.